My favorite Disney characters: Aladdin and Princess Jasmine.
Despite his unperfect nose, I like his sweet attitude towards Jasmine. About Jasmine, I think I like her for she is so sweet and has a big bravery to rebel for freedom.
Abu, the cutest monkey ever, cuter than Boots of course.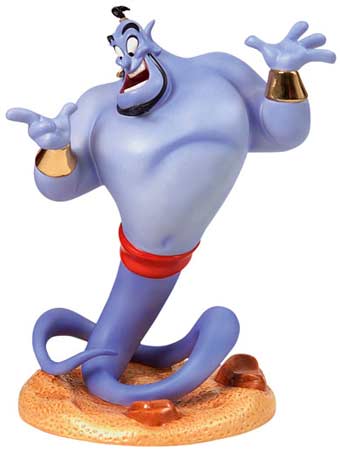 The lamp genie, a funny but lonely genie.